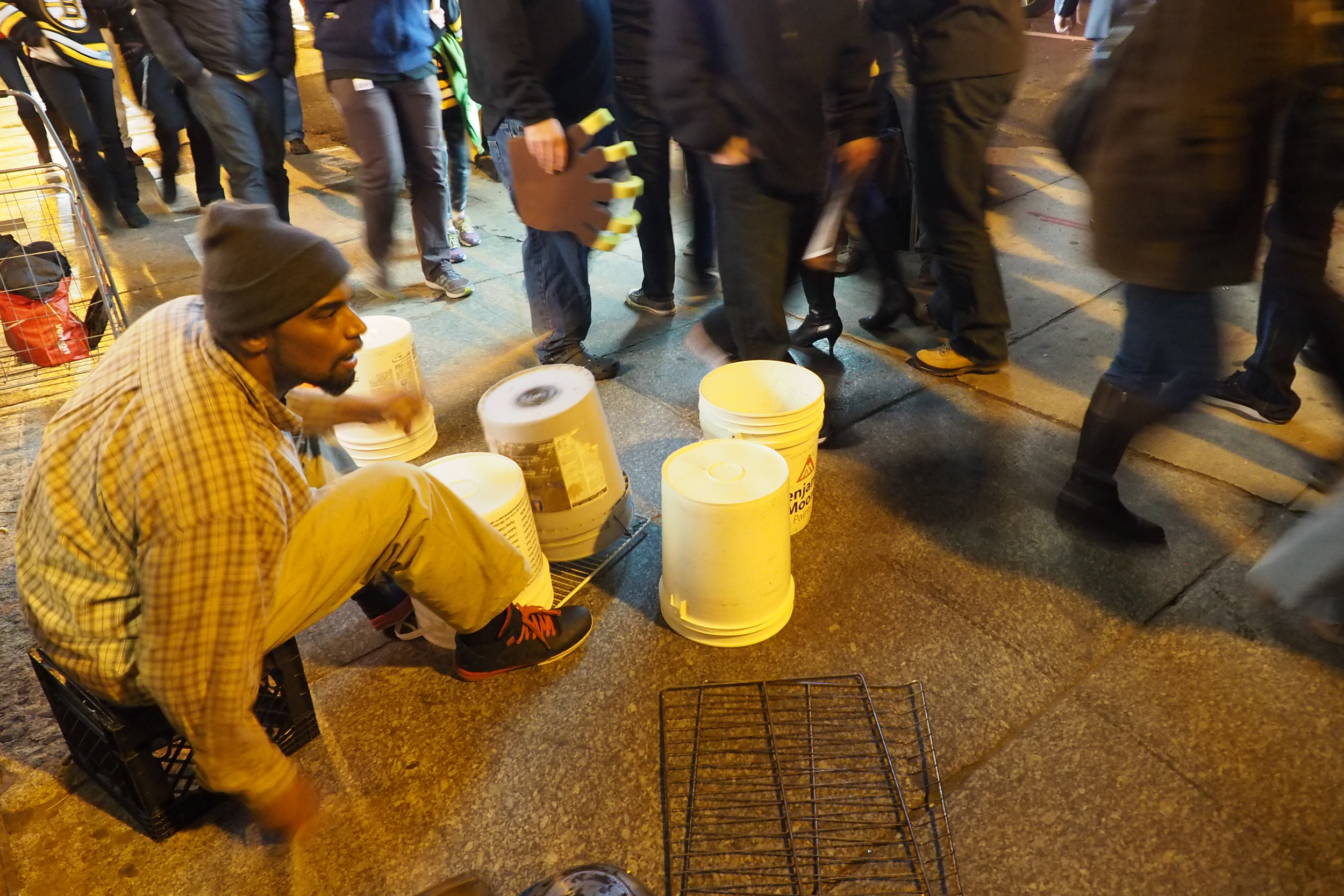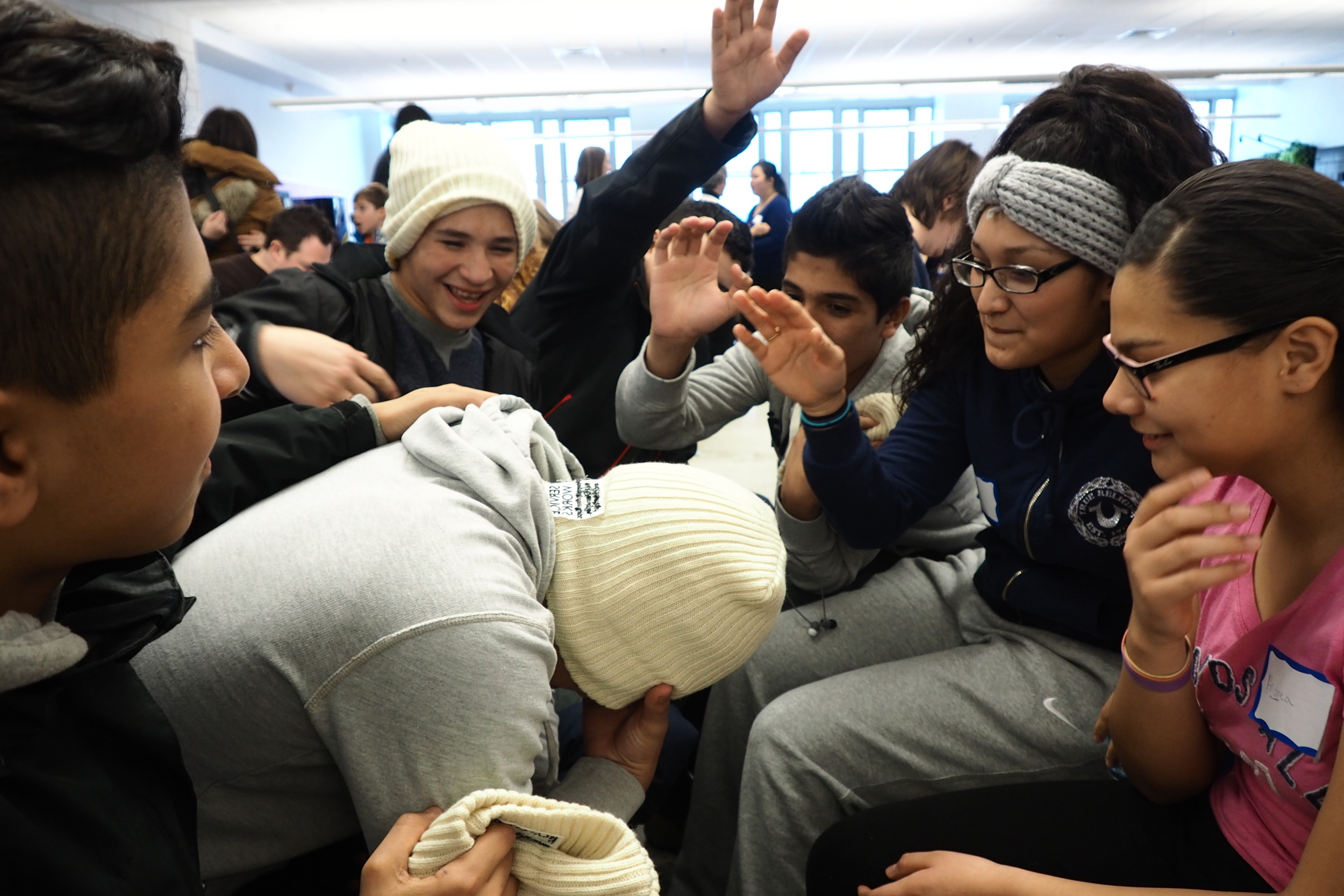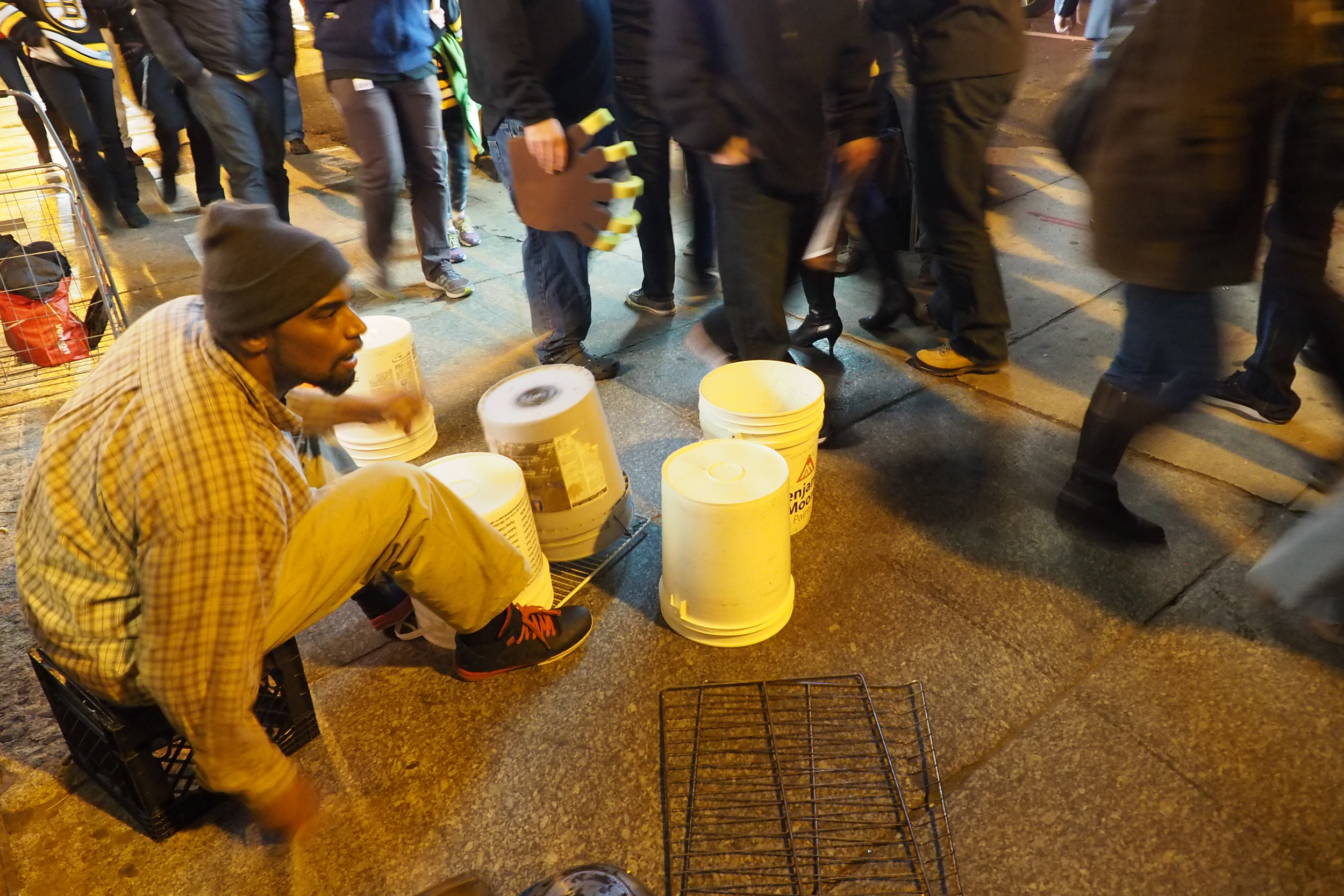 Jermaine Carter plays the bucket drums across the street from the TD Garden After a Bruins loss to San Jose Sharks on November 17, 2015 in Boston, Massachusetts. He says he usually travels to East Coast cities where sports teams are doing well, taking advantage of the fan excitement.
The night before the Salem Halloween Festival, a family competes for a stuffed animal prize on October 30, 2015 in Salem, Massachusetts. The youngest raises his arm in triumph after his water level was reached.
Seahawks fan in Capitol Hill, Seattle 2013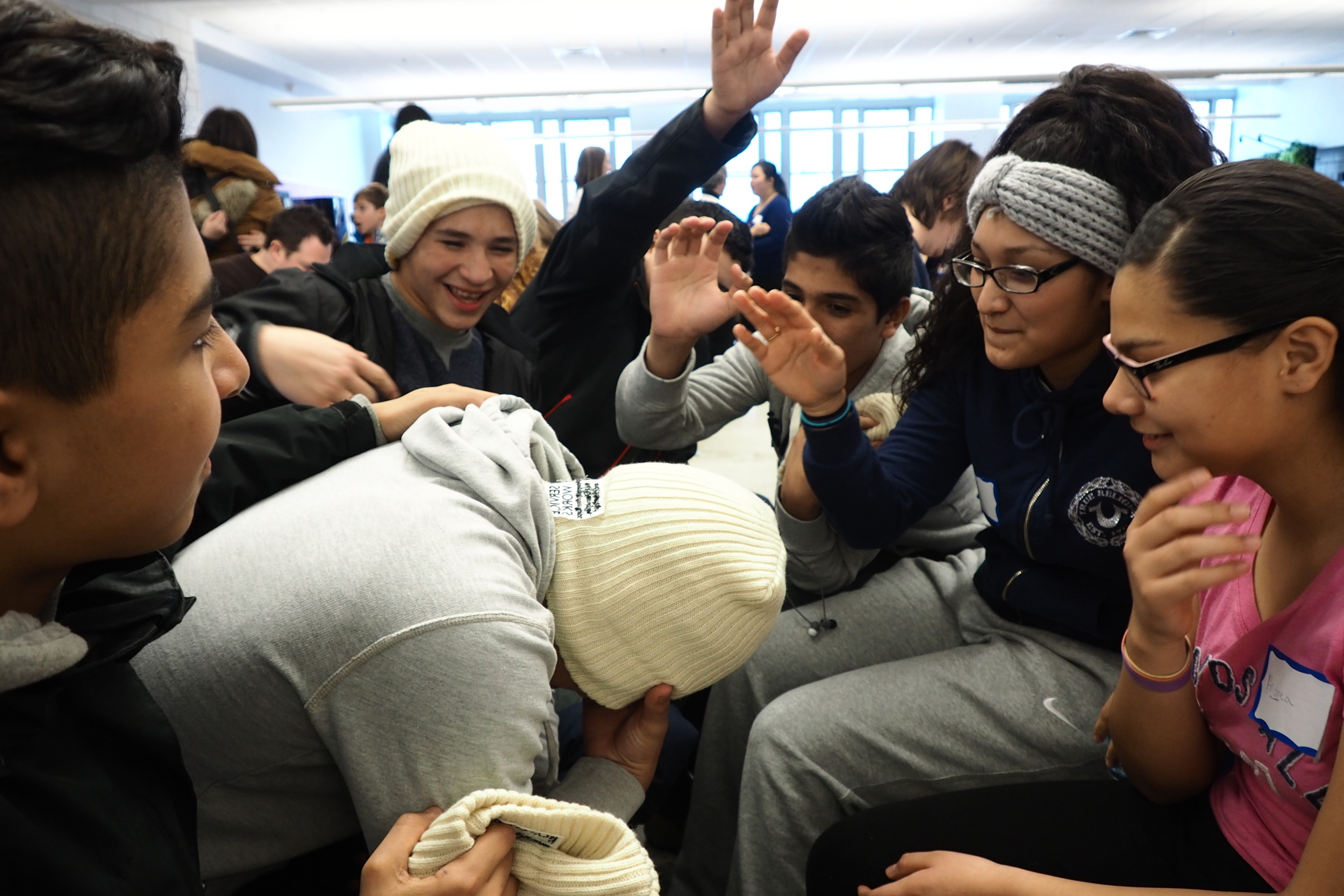 A group of High School MLK day volunteers at the Latin School play a game after finishing their crafts in Boston, Massachusetts, Jan. 18, 2016.
Alexis Daniels, kitchen director at Ashley Street Teaching Kitchen showing volunteers vegetables that need to be prepared on November 8, 2015 in Boston, Massachusetts. Over 100 volunteers signed up for cooking shifts, preparing food for a Cambridge soup kitchen and to learn about food waste prevention strategies.
Wage protest in Seattle, Washington, 2013.
Concert in Seattle, Washington, 2012.